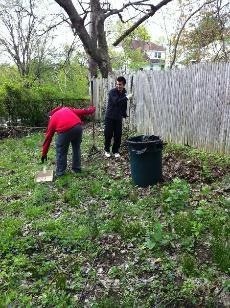 Sheltering the Homeless Is Our Responsibility (SHORE) is an all-volunteer not-for-profit organization composed of volunteers from religious, business, and civic groups in White Plains, Scarsdale, Larchmont, Mamaroneck, Tarrytown and many other communities in Central Westchester with the mission to help those who are homeless.
SHORE constructed 14 new affordable units in White Plains for 7 first-time homeowners and 7 formerly homeless families. In 2010 SHORE completed the construction of a new 2-family home in Ardsley, NY. We also manage a 2-family home in Sleepy Hollow, NY. In 2012 SHORE initiated a project to acquire 3 additional 2-family homes and merge the operation of
I CARE (Interfaith Council for Affordable Residence) in the Larchmont and Mamaroneck communities.
SHORE purchased several small multifamily properties, renovated them, and rents them as permanent apartment housing to previously homeless families recommend by local agencies. SHORE also built seven two-family homes in White Plains, combining this type of rental housing with affordable ownership housing for first-time home buyers. In 2010 SHORE completed a new 2-family home in Ardsley, NY and took over management and operation of a 2-family home in Sleepy Hollow, NY.
SHORE seeks to eliminate the causes of homelessness by advocating with government and other organizations to create affordable housing, documenting and reporting problems of homelessness, and supporting other programs that help people with housing needs.
Join the SHORE Board of Directors and help manage the day-to-day operation. The board meets once every month on the third Monday of the month.
Join one of our Standing Committees and help with specific activities:
Family Selection & Support Committee
Research & Development Committeee
Property Maintenance Committee
Social services are made available to families in SHORE rental units, to help them with budgeting, parenting, housekeeping, and other issues in making a successful transition from homelessness back to normal life in the community. SHORE also supplies donated furniture and appliances to families moving from shelters into empty apartments.
Emergency Shelter Support
Together with Grace Episcopal Church in White Plains, SHORE founded Open Arms Shelter for homeless men, which provides 24-hour-a-day services of shelter, meals, psychiatric and substance-abuse counseling, job and housing referral, and educational activities. To date, more than 500 men have "graduated" from this program, becoming self-supporting and living in their own housing.
Organize a collection or fundraiser at your house of worship or club.

Put your writing, graphic or photographic skills to work in producing a brochure.

Sponsor someone from SHORE to speak to your house of worship, civic group, or place of work.

Help put out the SHORE newsletter - write a story or sort-and-label or take the newsletter to the Post Office.

Provide a meal, or part of a meal, once a month for 38 homeless men living at Open Arms Shelter.

Bring a game or video to the Open Arms for the residents to enjoy; spend an evening there, interacting with residents; or tutor an Open Arms resident in reading, math or other skills.